Mission / Patrons / Trustees
A happy childhood is the foundation of life and school days are an important part of a child's formative years. Unfortunately large numbers of children in India's carpet weaving belt start work at an age when western children are starting school. To deal with this problem Project Mala was founded in 1989 to provide a three year non-formal education course to children. Our aim is to help eradicate the use of child labour on the carpet weaving looms and enable working children to regain their lost childhood.
Patrons of Project Mala





Corporate Patrons of Project Mala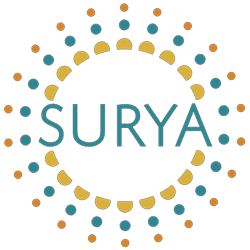 Trustees of Project Mala
Project Mala UK
Robin Garland MBE (Chairman)
Anne Gilmour BA PGCE DipSpLD
(Education Adviser)
Dr Pujit Gandhi MRCPsych MBBS
Dr Nupur Gandhi MBA MRCPsych MBBS
Project Mala USA Inc.
Neville Platt
Robin Garland MBE
Project Mala Limited (Australia)
Christian Rogers
Robin Garland MBE
Objectives
Facilitating personal growth through education and rehabilitation training
Providing physical improvement through healthcare and nutrition
Mainstreaming the children into formal education system
No discrimination between boys and girls
Operational Area
Traditional carpet belt in the Mirzapur/Bhadohi district near the holy city of Varanasi in Uttar Pradesh.